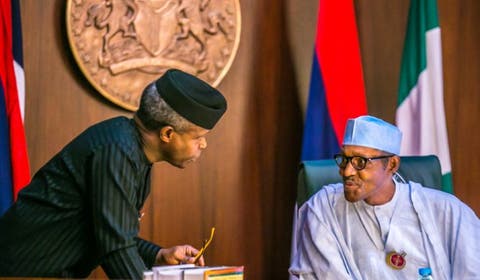 President, Vice-President's food to gulp N149m

Labour sets up team to study FG's 2020 budget
Olalekan Adetayo, Olufemi Atoyebi and Leke Baiyewu
President Muhammadu Buhari and Vice-President Yemi Osinbajo will spend a total of N3.327bn on foreign and local trips in 2020.
The figure is contained in the details of the 2020 Appropriation Bill that Buhari presented to a joint session of the National Assembly on Tuesday.
The item was tagged Travel and Transport (General) under State House (President) and State House (Vice-President).
In the case of Osinbajo, his foreign trips will cost the nation N517m while his local trips will cost N283.97m.
The figures are outside the N182.25m allocated for travels and transport in the budget of the State House Headquarters.
Foodstuffs for President, Vice-President to gulp N149m
Also in the bill, a total of N149m was allocated for foodstuffs and catering material supplies for both Buhari and Osinbajo.