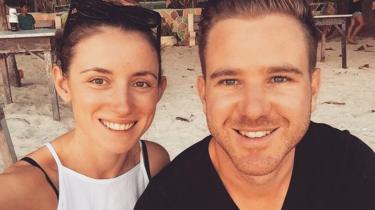 A British-Australian woman and her Australian boyfriend have been released from an Iranian jail, Australia's government has said.
Jolie King and Mark Firkin were detained in Tehran earlier this year for reportedly flying a drone without a permit while on a trip across Asia.
A second British-Australian, university lecturer Kylie Moore-Gilbert, is still in prison.
Australia's foreign minister said talks to secure her release were ongoing.
Marise Payne told reporters that it was "with some enormous relief" that she could announce Jolie King and Mark Firkin "have been released and returned".
The pair were detained after entering Iran as part of a major trip across Asia to the UK - they were blogging about it for thousands of followers on social media.
Meanwhile, Australia released an Iranian student, Reza Dehbashi Kivi, back to Tehran, according to the country's semi-official news agency Fars.
He had been arrested in September 2018 for allegedly sending American-made military equipment to Iran.
Australia's Attorney General Christian Porter said extradition decisions were made on a "case by case" basis.
In what he said was a longstanding policy, Mr Porter declined to give further details about the decision, saying it could "diminish our government's capacity to deal with future matters of this type in Australia's best interests".
According to Australia's foreign minister Marise Payne, Ms Moore-Gilbert remains in prison in Tehran, where she has been for almost a year having reportedly been given a 10-year sentence.
"Very long-term negotiations" were taking place to secure the release of the Cambridge-educated academic, Ms Payne added.
Ms Moore-Gilbert was most recently a lecturer in Islamic Studies at Melbourne University.
Earlier, Fars reported that the Islamic Republic's judiciary spokesman Gholam Hossein Esmayeeli confirmed Ms Moore-Gilbert, Ms King and Mr Firkin had all been detained for spying.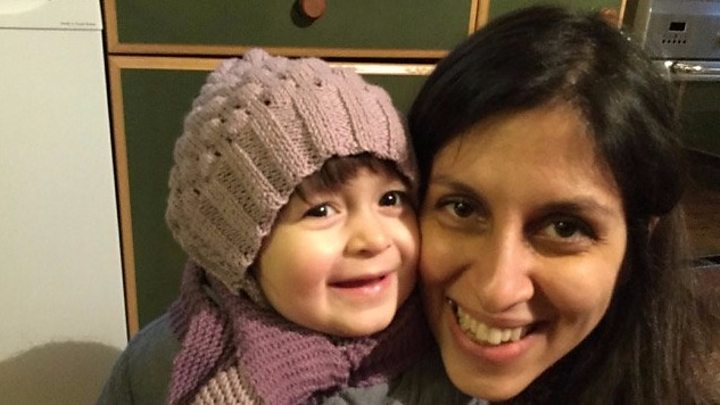 The two British-Australian women were believed to be the first British passport holders without dual Iranian nationality to be held in the country in recent years.
Their detention echoes that of British-Iranian mother Nazanin Zaghari-Ratcliffe, who has been imprisoned since 2016 after being convicted of spying, which she denies.
On Friday it was announced that Mrs Zaghari-Ratcliffe would allow her daughter Gabriella, five, to return to the UK to begin schooling.
The mother and daughter were said by family to have travelled together to Iran to visit relatives before she was detained.

Who are the other Britons detained in Iran?
As well as Nazanin Zaghari-Ratcliffe, a number of other dual UK-Iranian citizens are being detained in Iran.
Iran does not recognise dual nationality, and there are no exact figures on the numbers of dual nationals in custody.
But they do include businessman and wildlife conservationist Morad Tahbaz, who also has US citizenship and was arrested in a crackdown on environmental activists in January 2018, and Kameel Ahmady, a social anthropologist, who has been in custody since August.
Anousheh Ashouri, a British-Iranian dual national, was sentenced to 10 years in prison by a court in Tehran after being convicted of spying for Israel.
Aras Amiri, 33, a UK resident who works for the British Council in London, was held in March 2018 on a visit to her unwell grandmother. This year Ms Amiri lost an appeal against a jail term for spying, and her
British fiancé, James Tyson, told the BBC
she was being used as a "bargaining chip" by Iran's government.